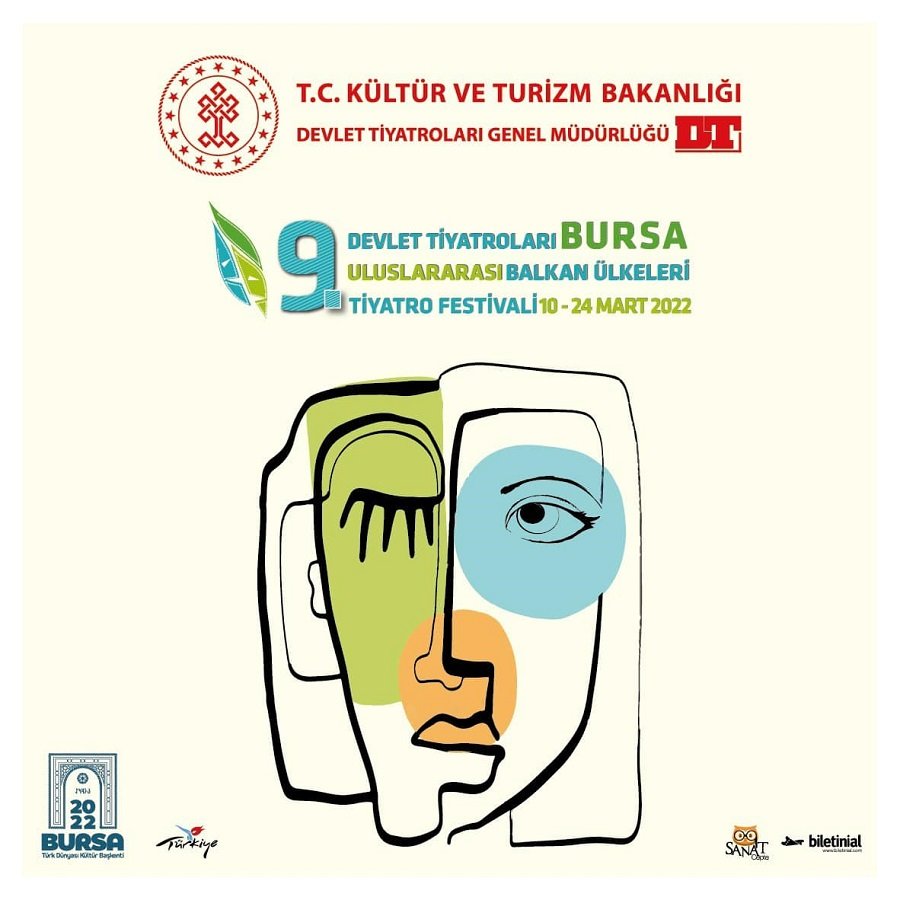 17.03.2022
The international journey of the dance theater performance "Totem and Taboo" in 2022 begins with two presentations at the International Theater Festival of the Balkan Countries held in Bursa from 10-24 March 2022.
"Totem and Taboo", which is an experimental tandem of contemporary dance and minimal text that enables the audience to reflect on the issues raised between their lives and the Kosovar mentality, will be presented on March 19 and 20, 2022 to the public in Turkey.
Created by Artpolis in 2021 "Totem and Taboo" is the first professional theater performance of the Artistic Resident Troupe of Artpolis, that has a record number of audience at the National Theater of Kosovo, including reruns, and this year has represented Kosovo in the festival "Skampa International Theater Festival" in Elbasan, while there were two presentations in Croatia, in Pula and Zagreb, to mark the event "Days of Albanian Culture in Croatia".
Choreographed by Robert Nuha and dramaturgy by Zana Hoxha, the play raises questions about major social situations and concerns, traumas, the impact of technology and Covid, hypocrisy, but without coming to conclusions, with the aim of touching on the depth of experiences, emotions and events that come in the form of images and abstract language sometimes concretized with words, as another important element.
The questions, reflections, issues and topics that are addressed remain isolated within the individual and collective "Frameworks" that are Taboo to society or fail to penetrate public discourse.
Finding calm and peace after storms associated with the emotional, physical violence and trauma of the past intertwines with traditions like the Totem passed down through the generations, intertwined with canons and customs that often suppress and promote inequality, which are still carried as remnants of the past to the new generations!
In a time before and after the pandemic our characters adapt, change, evolve but also face their most hidden and unjustified fears. They raise their heads as a result of isolation and cause hysteria, paranoia and reflection regarding the murders, the canon and the trauma between the generations, as well as the unstoppable efforts for love and peace.
Choreographer: Robert Nuha
Dramaturgy: Zana Hoxha
Actors: Blerta Gubetini, Qëndresa Kajtazi, Edlir Gashi, Kaltrinë Zeneli, Mikel Markaj, Zhaneta Xhemajli.
Music / Piano: Alzan Gashi.
Costume designer: Yllka Brada
Technical Assistant: Elira Lluka
Lighting: Mursel Bekteshi
Stage manager: Nazmije Krasniqi
Tailors: Shemsi Avdiu, Lulzime Halimi, Remzie Haziri
#artpolis #art #comminty #bursa #festival #totemdhetabu
You may also like