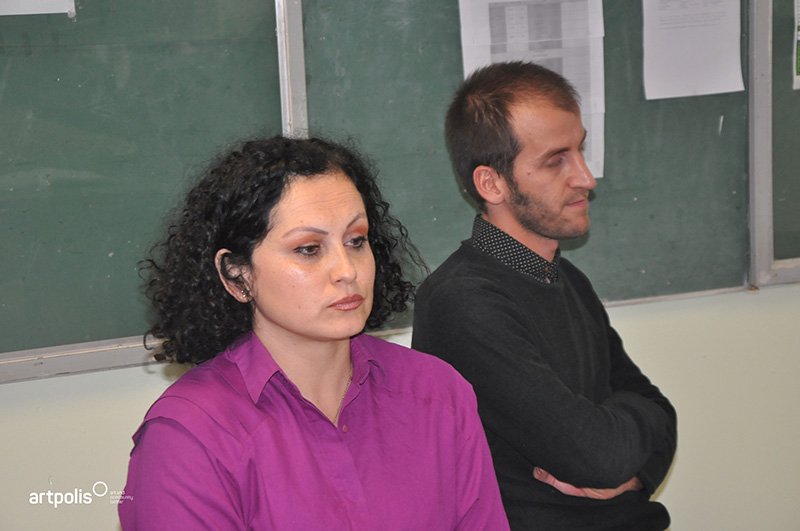 The Forum Theater Performance "Stigma – Search Your Right" also according to the planned agenda has appeared in the other two municipalities of Kosovo in Gjilan – Lower Secondary School "Zenel Hajdini" and in Prizren – DokuKino, in cooperation with citizen initiative FEMaktiv.
The performance addresses a sensitive collective theme, a topic that has affected nearly every country out of conflict, any girl, woman or family who survived sexual violence. A story that never fell asleep in the minds of those who happened to be, a collective wage that has burdened men, women and children who have fired a community, and who are constantly seeking justice for all those who co-exist with this event. "Stigma – Search for Your Right" unfolds a family history of survivors of sexual violence during the last war in Kosovo and its confrontation with the stigmatization of society, in this case by a man who believes in justice when it comes to it, simultaneously condemning two young people who have joined in the name of love.
In the two presentations, the audience was not only passive viewers, but became an active part of this family drama through forums and discussions that enabled communication with the characters of the show. Discussions were fruitful by encouraging young people and young people, as well as civil society attendees to engage in debate about the importance of gender justice. At the same time, the public has addressed tips and recommendations on how the law should work against human rights violations.
Directors and facilitators: Lulzim Bucolli
Actors: Anisa Ismajli, Kushtrim Qerimi, Qendresa Kajtazi, Gani Rrahmani.
This show was created under the project "Protection and promotion of human rights in Kosovo through active civil society", an EU-funded project managed by the European Union Office in Kosovo under the European Instrument for Democracy and Human Rights, implemented by the Kosovo Institute for Policy Research and Development (KIPRED), the Group for Legal and Political Studies (GLPS) and Artpolis, in partnership with the Office of the People's Advocate.
You may also like