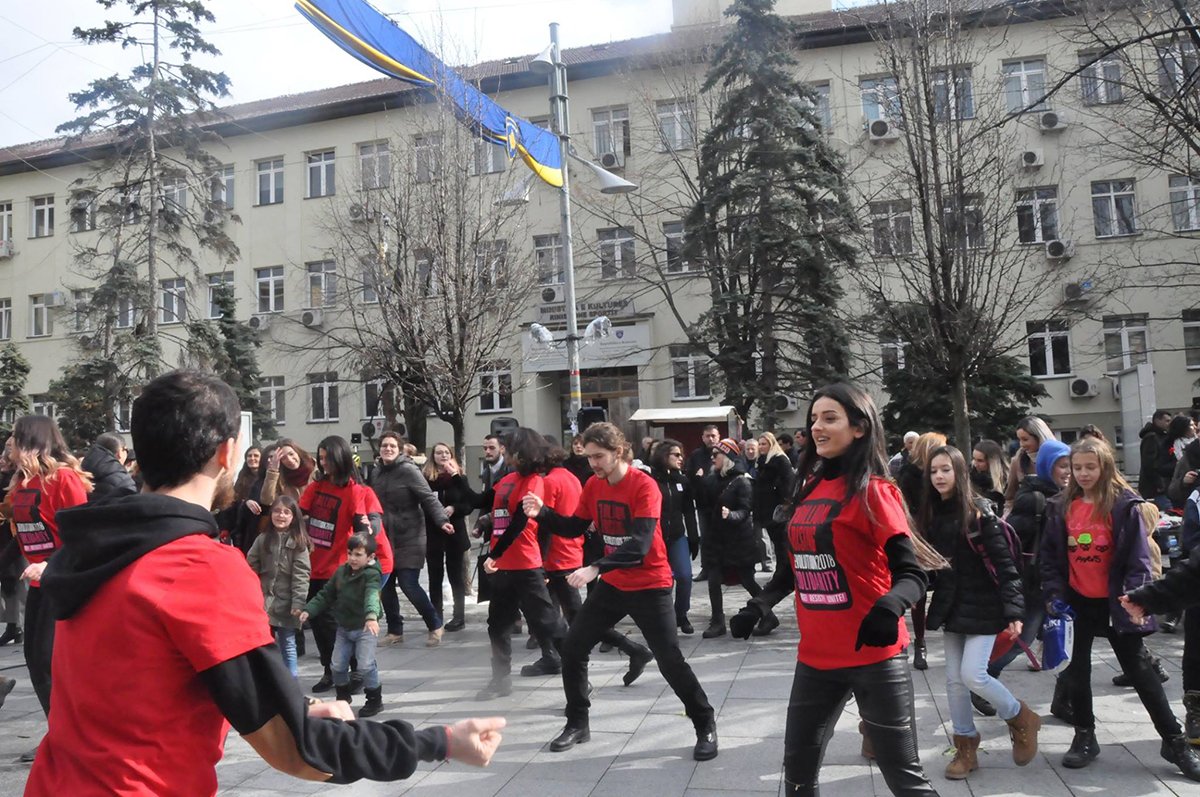 The global campaign One Billion Rising, this 14th February was also marked on the capital's square of Kosovo.
Mother Theresa Square seemed full of color, aphorism, music, dance, and above all with a lot of awareness messages that said NO to violence against girls and women.
The host of this organization was the Center for Art and Community – Artpolis in cooperation with: Kosovo Women's Network, Program for Gender Studies from the Public University, Cel Kosovo, Kosovo Youth Council – KYC, PEN – Peer Educators Network, Kosovo Gender Studies Center , ECMI, KIPRED and ORCA and activists, together demonstrated their artistic revolt by condemning violence against women and girls.
Likewise, activists / volunteers / activists brought the global choreography of One Billion Rising by making the square an irresistible for citizens. The dance brought together all those who condemned the violence against women and girls.
You may also like